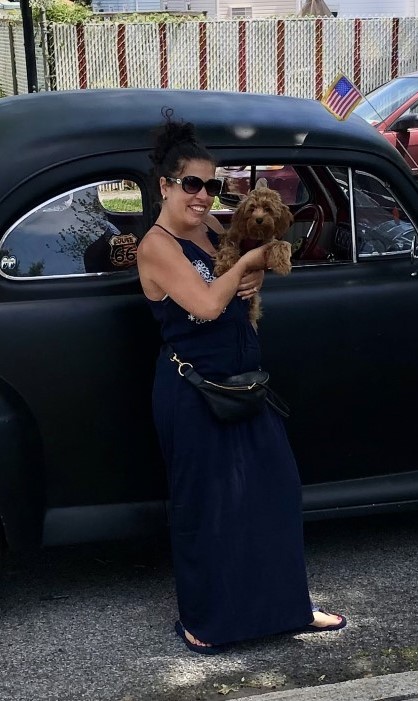 About The Owner
My name is Kim and I am the owner and creator of Aroma Therapy NYC.
Creativity has always been an important part of my life.  I get a great amount of enjoyment and satisfaction when bringing enjoyment and pleasure to others. I take much pride in creating each one of my scents and hand pouring each candle.
How did this company get started?  I had a long battle with breast cancer and prior to my five year marker I wanted to create a company that could incorporate my creativity and give back to the organization that helped me get through this chapter in my life. On my fifth anniversary of my successful remission, I launched Aroma Therapy NYC and started making soy candles for others. For each sale, I take a portion of the proceeds and send donations to the American Cancer Society and St Jude's Hospital. To be able to donate and help these causes brings a feeling of hope and positive energy to all that face the challenges of cancer. I know from personal experience how much these organizations make a difference, so anything I can do to  pay it forward in life is my mission in life.